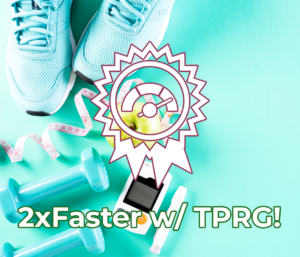 Double the Advantage: Harnessing TPRG's Speed with FDA Pre-Submission Insights
Posted on by Catherine Read
At TPRG, we specialize in expeditious and efficient reviews of 510(k) submissions, enabling swifter clearance for your medical device.  We take approximately 25 to 37 days from submission to clearance on the part of TPRG and the FDA.  The time that is added is the time it takes the sponsor to respond to questions or deficiencies.   You can decrease this time by understanding expectations prior to submission.  In initial consultations with medical device manufacturers, my dialogue often revolves around understanding the regulatory requirements and expectations for their specific devices. In these discussions, I consistently advocate for the value of the FDA pre-submission process.
The FDA pre-submission process offers a prime opportunity to engage with the FDA and clarify their expectations about your medical device. While this procedure can be time-consuming, its benefits are considerable, as it can save you significant time in the future. To optimize this process, we recommend pairing the pre-submission process with an expedited review, specifically under the TPRG program, for those who qualify.
A tangible advantage of this approach is gaining clarity on the FDA's expectations related to your device before submitting for a TPRG expedited review. Having a solid understanding of the necessary data and information in advance, and incorporating it into your submission, can streamline your path to market. For a more efficient review timeline and a higher likelihood of a successful outcome, we advise including the outcomes of your pre-submission meeting in your 510(k) submission.
We acknowledge that the FDA pre-submission process can be time-intensive and potentially costly, particularly for direct FDA submissions. The preparation and scheduling for a pre-submission meeting may extend over several months. Therefore, we recommend that our clients identify the need for a pre-submission meeting early in their development process. By doing so, they can effectively leverage the expedited review offered by TPRG, compensating for the time invested in the pre-submission process. This approach optimizes both the pre-submission and review processes, delivering the best outcomes for our clients.
We look forward to discussing your device and situation with you.  Please contact us to learn more about how you can benefit from TPRG's expertise.